OSCE software for clinical assessment
Choose the best candidates every time with our Assessment software for OSCE and MMI Exams
Qpercom is an advanced observational assessment tool, with added video integration, used by institutions for high-stakes clinical assessment, such as OSCEs. In addition to data collection and recording of results, Observe facilitates psychometric analysis, multi-examiner/multi location and direct feedback delivery.
The software is used to manage and facilitate medical, nursing, dentistry and veterinary OSCEs alongside other clinical exams.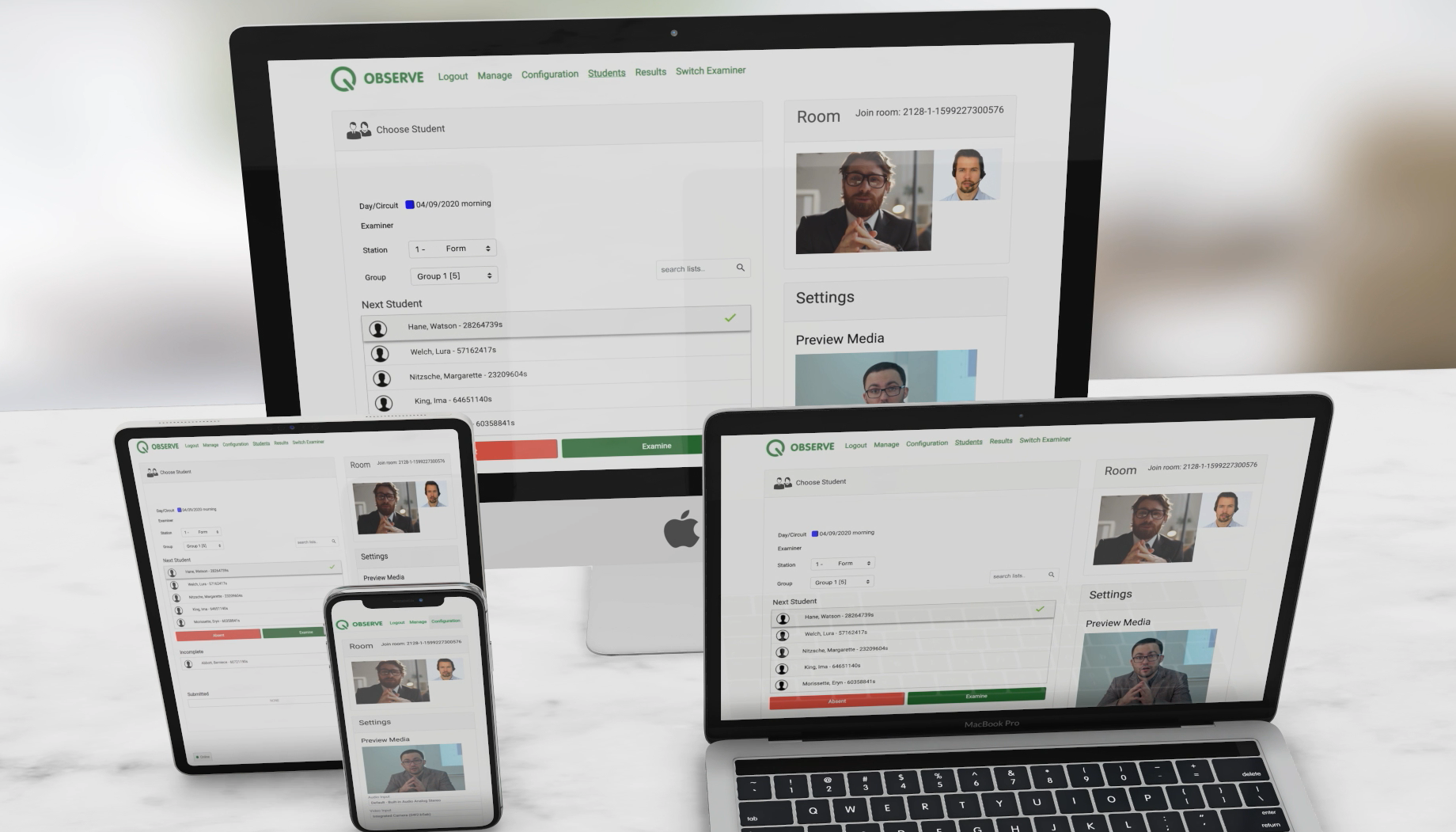 Our advanced clinical skills assessment platform uses the principles of Objective Structured Clinical Examinations (OSCE) to support short consecutive 10-15 minute stations assessing various clinical/non-clinical tasks.
WHY CHOOSE QPERCOM?
Qpercom allows for a 70% reduction in administration time and a reduction from 30% to 0% error compared to paper based procedures.
Video integrated for remote assessment
Instant and accurate results – get real time skills scores for candidates. 
Quality assurance – Qpercom was created by an award-winning, ISO certified company founded by university academics.
Psychometric analysis in terms of descriptive statistics of assessment procedure and outcome (mean, standard deviation, standard error of measurement, Cronbach's Alpha (measure of internal consistency of assessment form design)
Provides insight on the quality of the candidate, different competencies and skills, the assessment form, the procedure, the assessor and the decision-making process regarding who to hire (or not to hire).
A simple and straightforward user experience.
Interview feedback is sent straight to the candidate and assessors.
Results are available online 24/7.
Retrospective results available from previous assessments.
An OSCE Assessment tool for face-to-face
and

remote exams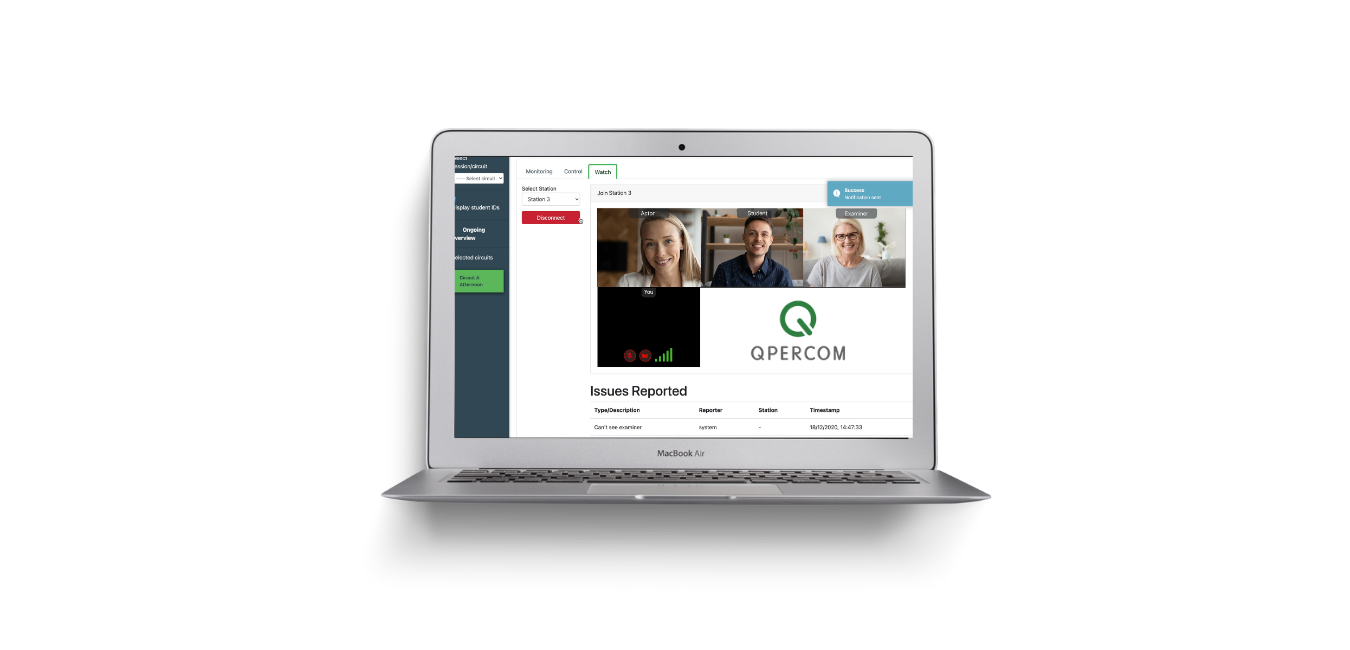 Qpercom is used by global universities for both face-to-face OSCE exams, for when students can attend a location to engage in an OSCE, and remote OSCEs, where the exam is performed using video technology.
Video technology is in-built in Qpercom, meaning secondary tools like Zoom, Teams or Meet are not needed. Our research shows that out-of-the-box communication platforms, normally used for video calls, are ineffective in clinical assessment which is why we developed a bespoke video examination module within our assessment platform. 
Qpercom, as an OSCE assessment tool, offers everything your institution needs to stage a clinical skills exam, from setting up the OSCE stations, to analysing and processing the final results of the OSCE. 
Learn more about our
OSCE Management System
REQUEST A DEMO OF QPERCOM
To request a demo/for more information/questions for our team