PRODUCT DEMONSTRATIONS
View demos of our portfolio of management systems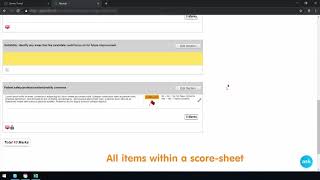 Recruit: MMI & Admission Interviews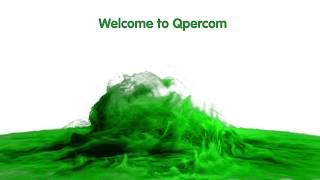 Observe: OSCE solution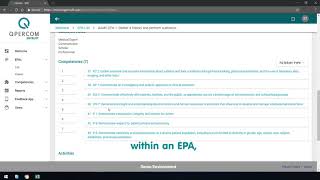 Entrust: EPA solution
Recruit: MMI & Admission Interviews

Qpercom Recruit is a software and analysis solution for large scale interviews, to appraise candidates and record candidate feedback. Recruit is a powerful tool and can be used to conduct MMIs (multiple-mini interviews), saving time, reducing error and allowing for real-time data analysis. Recruit is used by universities around the world to run admission interviews in multiple locations and with multiple examiners. Recruit is also a tool for post-graduate specialty selection.

Observe: OSCE solution

This video provides a demonstration of the award winning clinical assessment solution, Qpercom Observe. Observe is a management information system which can be used to set up and run clinical assessments such as OSCEs. Set up station forms, add student lists, perform OSCEs and review results in real-time. Perform comprehensive psychometric analyses on exam data in real-time or post exam. Finally, you can deliver feedback directly to students from the system. Observe was awarded Best Use of Summative Assessment from the e-Assessment Association in 2019.

Entrust: EPA solution

Qpercom Entrust is a digital Entrustable Professional Activity (EPA) assessment solution. Entrust is a competency measurement management system, which facilitates two-way feedback recording and delivery via a dedicated mobile app. Entrust received four industry award nominations in digital innovation and healthcare education in its first year of operation.
Benefits
Why choose Qpercom?
REDUCES ADMINISTRATION
Reduces administration costs compared to paper based solutions by 70%.
INCREASES ACCURACY
Increases accuracy by eliminating human errors and provides instant student feedback.
IMPROVES VALIDITY
Advanced psychometric analysis for pre and post exam standard setting.
CAPTURES DATA
Digital scoring solution, captures data in real time and allows for online reporting and analysis.
€1,650
Digital Assessment Trial
Trial a System for 1 Exam
Price on Application
Management Information Systems
Price on Application
Statistics & Assessment Analysis
Improve Assessment Quality
ABOUT US
We provide advanced assessment solutions and expertise to institutions worldwide.
Qpercom spun-out from the College of Medicine, Nursing and Health Sciences at the National University of Ireland, Galway in 2008. In the last 11 years we have become a global leader in OSCE software, providing bespoke assessment solutions to universities including Dundee University, Karolinska Institute and the National University of Singapore.

Our OSCE management information system, Observe, caters for clinical assessments, allowing for psychometric analysis, Excel output of all data, Borderline Regression Analysis (pre and post assessment standard setting) and support for Generalizability Analysis. Developed by medical educators, for medical educators, this web-application allows Schools of Medicine and Healthcare Sciences to plan and perform OSCEs, as well as conduct detailed instant analysis on results while the OSCE is ongoing.

Our portfolio of software and analysis features are Qpercom Observe for OSCEs, Qpercom Recruit for admission interviews or MMIs, Qpercom Entrust supports EPAs (CBE) and Qpercom Choice delivers MCQ and EMQ solutions. In-house assessment research and expertise drives the growth of our product features and functionalities. We look forward to serving your assessment needs.


Total Assessment Forms

Years of R&D
MEET THE TEAM
DR. THOMAS KROPMANS
Director/CEO
Senior Lecturer Medical Informatics & Medical Education, National University of Ireland Galway
DAVID CUNNINGHAM
Director/Chief Operations Officer
Senior Software Engineer/ Project Manager
ENDA GRIFFIN
Learning Technologist & Client Relations
KELVIN NUNN
Software Engineer
Samuel Nathan
Infrastructure Engineer
CONTACT US
Due to contingency plans in Ireland we are working remotely. We will respond to you as soon as possible.
We look forward to speaking with you and we wish you well in these challenging times.