We are delighted to share more good news from Galway in 2019. Qpercom has been awarded a national tender in Norway to deliver Qpercom Observe to higher education institutions. The tender represents the four major universities in Norway; University of Oslo, Norwegian University of Science and Technology, University of Tromsø (The Arctic University of Norway) and the University of Bergen. It may also include UNIT, the Norwegian Directorate for ICT and Joint Services in Higher Education and Research. The successful outcome of the Norwegian tender comes just after winning the prestigious e-Assessment Award for Best Use of Summative Assessment for Observe.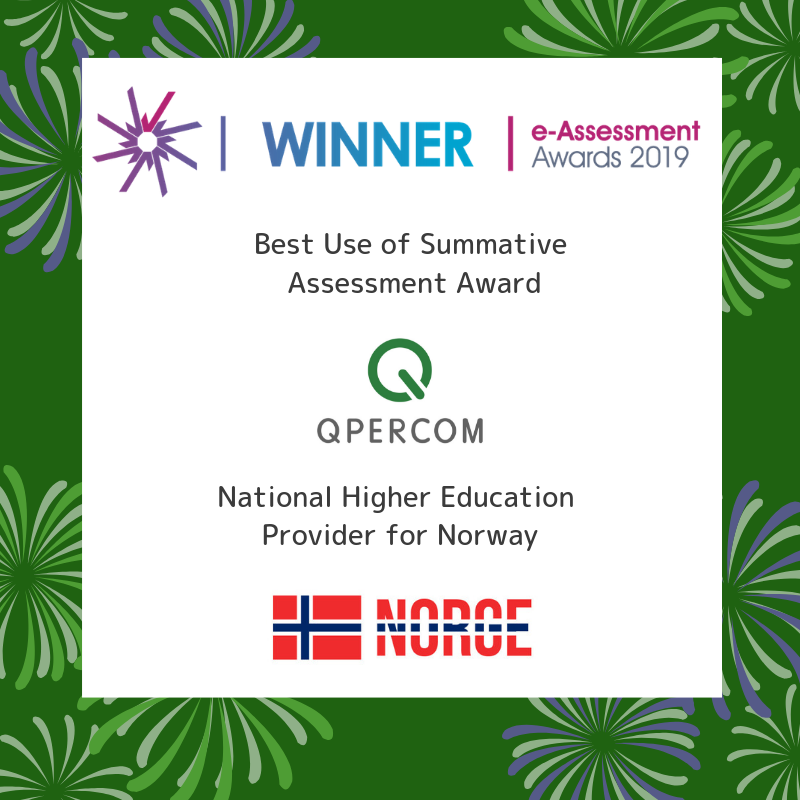 As noted by our CEO, Dr Thomas Kropmans:
"There is no room for error when it comes to making decisions on life and death in clinical practice and during high stake exams in Medicine and Health Sciences in Norway or elsewhere in the World. Winning the Norwegian tender just after winning the e-Assessment award re-confirms the value of Observe globally" .
The Norwegian tender sought a service that should facilitate;
Effective, flexible and digital process support for planning, conducting and reporting activities and results connected to practical examination.

Integrate and assure the interoperability of a user friendly, scalable and accessible service for all user groups taking part in practical examination.

Safely and predictably, conduct practical exams.

Automate the administration of practical examination by integrating with authoritative data sources, existing workflows, and the suite of services at the Universities.
Senior adviser Per O. Bruvold from the University of Bergen stated:
"The main difference between Qpercom and the other tenderers is that Qpercom already have the best service with rich functionality. Qpercom also have a user-friendly administrative tool for setting up practical exams. They did therefore fulfill our two first goals better than others. Qpercom has also an advantage in terms of the ability to monitor the marking process in real time, allowing a streamlined interaction between markers and administrations as a simultaneous marking process with dozens of markers required".
Enda Griffin, Learning Technician of Qpercom explains:
"In every assessment procedure there is 'error around the observed score' . As a result of our advanced psychometric analysis we incorporate the Standard Error of Measurement into the decision of who should pass or fail the exam".
Objective Structured Clinical Examinations (the OSCE) are used worldwide to assess clinical skills in Medicine, Veterinary Medicine, Dentistry, Nursing, Emergency services and other health sciences. Students go through a consecutive series of stations performing critical clinical tasks being observed and marked by an assessor. Apart from the student, the examiner, the assessment form and the procedure are also analysed in Qpercom Observe. Compared to training and assessment in Aviation, Medicine and associated sciences have a lot to learn where pass marks vary between 50 to 85%.
"I don't think a pilot would get away with a positive result if only 50% of their flight scenarios were completed successfully. We come across situations where junior doctors walk away with a pass mark of 50%. Standards in Norway are very high and we'll expect our software solution will assist in taking the remaining error out of the assessment procedures used" says Dr Kropmans.
To request a demo of Observe visit this page.