Risk management of information security has never been more significant in business. To formalise our commitment to maintaining secure information, we chose to seek ISO certification. We are delighted to announce we have been awarded ISO 27001 Certification for Information Security Management Systems.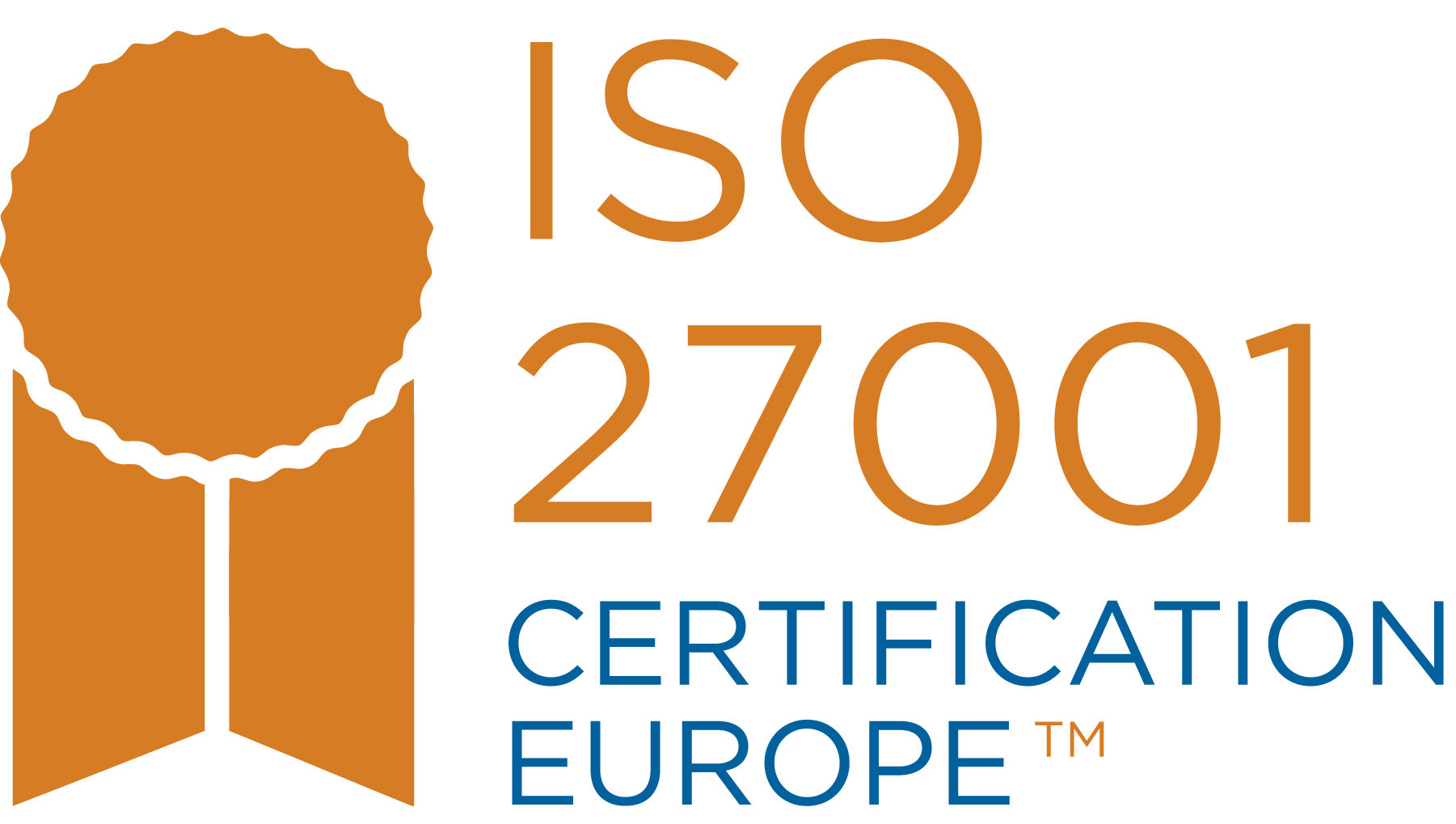 As a digital assessment provider, information security has formed the backbone of our working culture since our inception in 2008. Pursuing ISO 27001 permitted us to adopt a process-based approach for establishing, implementing, operating, monitoring, maintaining, and improving our information systems. The ISO 27001 provides a framework for information security management best practice. We are grateful to have received certification to follow this framework and to provide information security for our client partners, our team and our stakeholders.
An information security management system is a set of policies, procedures and systems that manage information risks. This certification also ensures we maintain compliance with regulations in our markets, such as the European Union General Data Protection Regulation (GDPR). This award allows us to ensure consistency in the delivery of our products and services and secure information exchange. In short, ISO 27001 certification means we have been independently certified and awarded the highest security standard.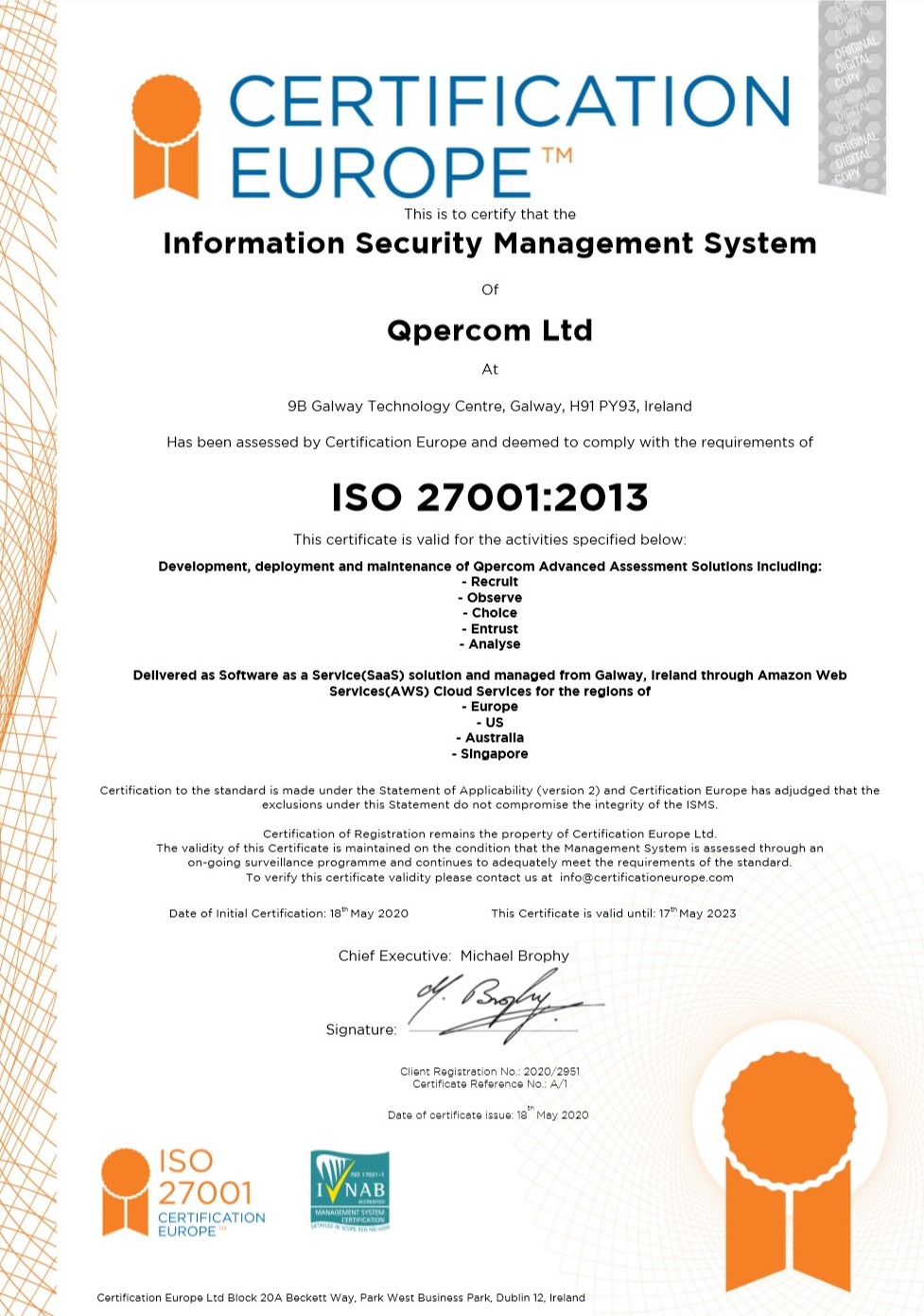 Qpercom's ISO 27001 Certification was expertly assessed by Derek Mizak and colleagues in Certification Europe, and efficiently managed by our own Software Engineer & Project Manager, Kelvin Nunn. As a team, we look forward to continuing to provide consistency in our approach to information security as a global assessment provider.
David Cunningham, CTO/COO of Qpercom commented,
"Achieving ISO 27001:2013 Information Security accreditation is a testament to the hard work put in by all staff members and project lead over the last 8 months. It promotes IT security awareness within our organisation and demonstrates to our clients and business partners our commitment to IT security, data protection and continued improvement. This is especially important in present times where we need to adapt to the impact of COVID-19 in the cyber-security landscape, with remote working becoming the new norm and increased demand for remote assessment solutions".
If you would like more information you can reach us here.